CHAIR: Jim Johns - District 8: Douglas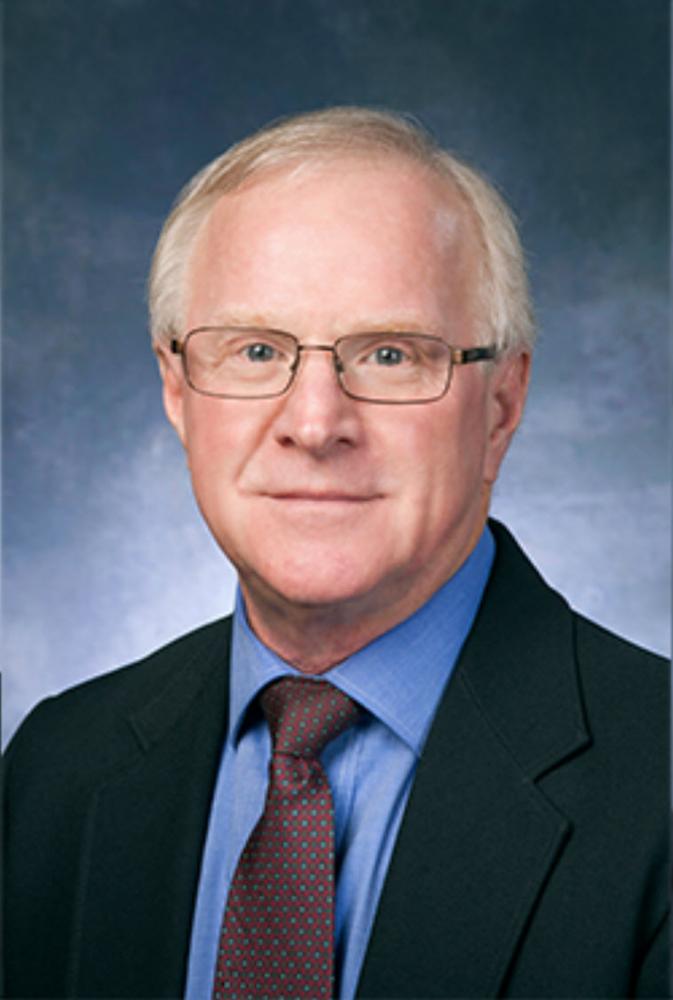 James "Jim" M. Johns was elected to the Board of Directors at GreyStone Power in 2009, and currently serves as Chair. Jim has been a Delta Airlines employee since 1979, where he currently works as a Flight Training Procedure Instructor. Prior to working at Delta, he was a vocational teacher at Douglas County High School and also taught adult education programs.
Jim is a U.S. Army veteran having served in Vietnam. He earned a master's degree from Purdue University and an Educational Specialist degree from Georgia State University. He has served on the Board of Elders and Deacons for the First Christian Church of Mableton and continues to be an active member of the congregation. A resident of Lithia Springs since 1984, he and his wife, Renee, have a son and daughter.
VICE CHAIR: Genevieve Cole - District 1: Paulding, Bartow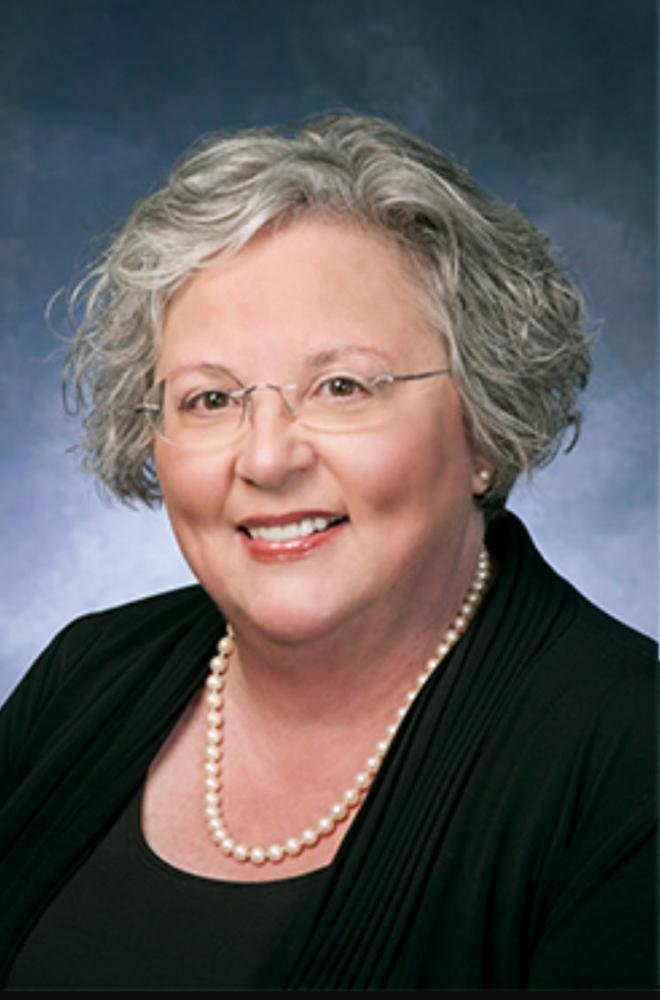 Genevieve B. Cole was elected to the Board in 2015. She has served the banking industry through a 44-year banking career in Paulding County and has held numerous leadership roles as President, CEO, EVP and bank director for 18 years. She is currently continuing her service as a community banker with Small Town Bank as the Paulding County President.
She is a graduate of Chattahoochee Technical College as well as C&S Lending School, Georgia Banking School, Commercial Lending School and the LSU Graduate School of Banking. A native of Paulding County, she lives in Dallas where she serves in numerous nonprofit organizations. In her first three years of service as a Board member of GreyStone, Genevieve completed her studies and achieved the Credentialed Cooperative Director Certificate awarded by the National Rural Electric Cooperative Association (NRECA) and has completed the second level, Board Leadership Certificate, with NRECA.
"These 15 robust series of educational courses have been instrumental in my better understanding the operations of a cooperative in order to enhance GreyStone and my service to the Board, which has been a privilege," she says.
SECRETARY-TREASURER: David Hagenow - District 3: Douglas, Paulding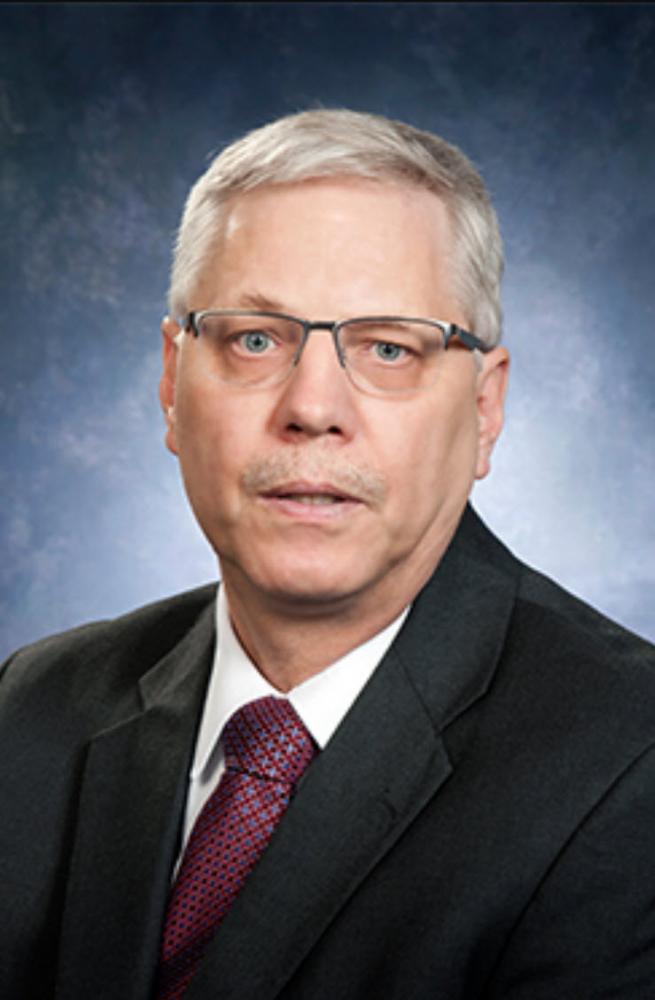 David Hagenow is retired from IBM with nearly three decades of financial planning and accounting experience. He has been serving on GreyStone's Board since 2016, and currently serves as secretary-treasurer of GreyStone's board.
A veteran of the U.S. Army, David served for 3½ years with training in power generation. He graduated from Western Illinois University with a Bachelor of Science degree and earned a Master of Accountancy degree from Virginia Polytechnic Institute and State University.
Prior to retirement, David created, measured and reported on expense and resource budgets for IBM Global, worked as team lead/forecast coordinator for North America IBM and has certification in Certified Management Accounting. He has also earned the Director Gold certification from the National Rural Electric Cooperative Association (NRECA). 
"My desire is to make GreyStone the lowest cost and safest provider of electricity in Georgia. We must balance outstanding service with affordable rates for all of our members," says David.
"The linemen are key to keeping our supply of energy flowing safely and consistently. GreyStone must provide good, safe and up-to-date equipment for them, along with on-going education, to maintain great member satisfaction. But we must also balance this outstanding service with affordable rates for all of our members.
"By diversifying our sources of electrical energy and good budgeting, we can continue to provide safe, affordable energy," he says. "In addition, my background in financial planning and analysis will ensure GreyStone makes good strategic decisions on financing future investments. I look forward to helping the team make good fiscal decisions," David adds.
John Walton - District 2: Paulding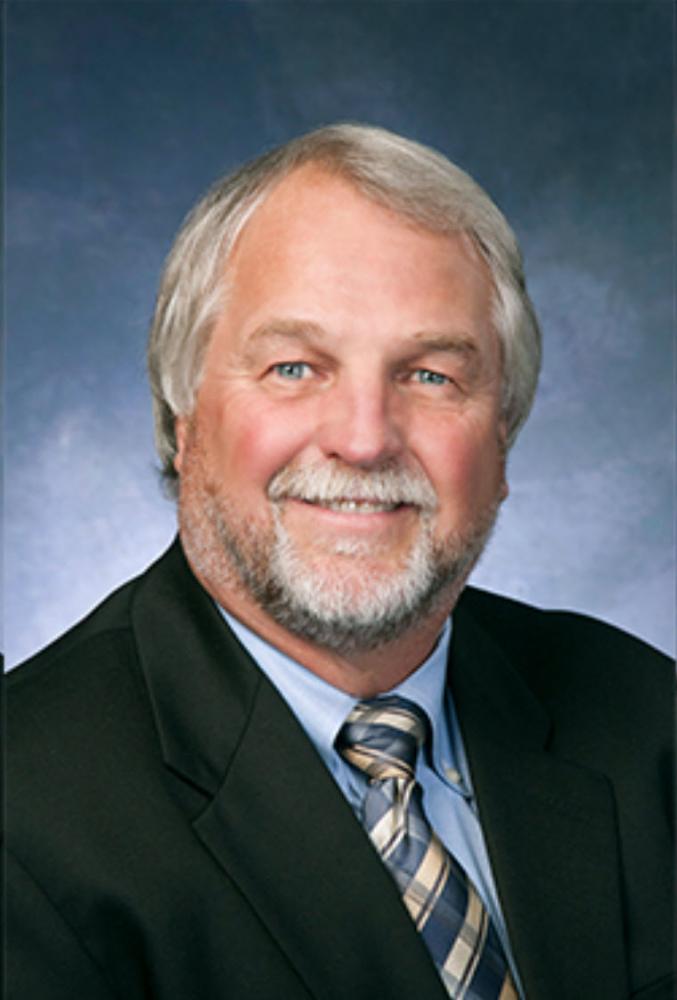 John Walton has been on the GreyStone board since 2001 and formerly served as vice chair. A graduate of the University of West Georgia in 1973, John is retired from Builder Specialties and owns John Walton Builders and Rental in Paulding County. A member of the Civil Service Board for Paulding County, he served his county as a Paulding County commissioner from 1987 to 1990. He currently serves as the vice president of the Board of Directors for the Paulding County Builders Association and was on the Paulding County Planning and Zoning Board from 1991 to 1995. He is a former member of the Paulding County Hospital Board, the Advisory Board for Georgia State Bank and the Board of Directors of Westside Bank. He has also served on the OPC/GTC/GSOC Advisory Board.
Through the National Rural Electric Cooperative Association (NRECA), he has earned his Credentialed Cooperative Director (CCD) certification and the Board Leadership Certificate (BLC). He currently serves as GreyStone's delegate at NRECA national meetings.
"It is an honor to represent GreyStone Power members on their Board of Directors. While we have challenges ahead, in the past we have shown that we have strength in numbers. That strength will lead us to success. My goal as a board member has been to provide reliable service at competitive rates. I will continue to do all that I can to be sure that this tradition of excellent service at reasonable rates continues," he says.
Neal Dettmering - District 4: Carroll, Douglas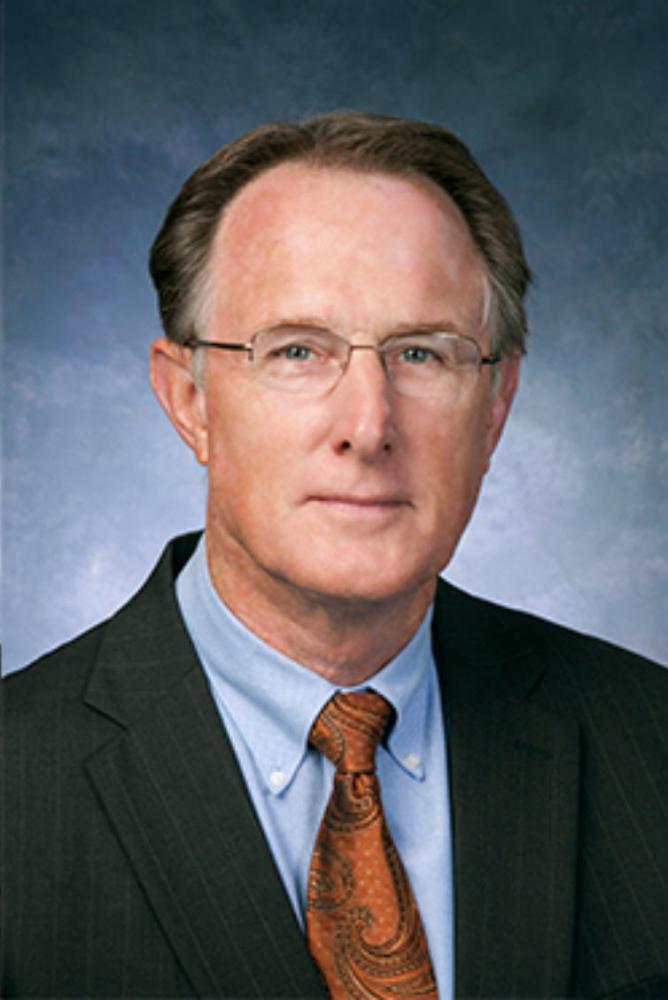 Neal Dettmering was elected to the board in October 2015. He has served as Judge of the State Court of Douglas County since 2001, and practiced law privately in Douglasville from 1974 through 2001. He has also served as GreyStone's general legal counsel from 1992 to 2001, and during that time served as Treasurer and Chairman of the Georgia Electric Membership Counsel Association.
Neal earned a doctorate from the University of Georgia School of Law and a Bachelor of Science in education from Auburn University. He also played as a defensive lineman for the Auburn Tigers. He has served his community through the Boy Scouts of America, the Douglas County Chamber of Commerce, and the Rotary Club. He has also coached youth sports and served in supportive roles at his church. Neal and his family reside in Winston, GA.
"I joined the GreyStone board to further expand my involvement in my community. I enjoy serving as a GreyStone director because it allows me to use my training and experience to help continue the services GreyStone provides to the communities it serves, both in its capacity as a power supplier and as a citizen of these communities. My varied experience in the legal field, particularly my past experience as GreyStone's legal counsel and my service on the Georgia EMC Association, has allowed me to better understand GreyStone's functions and capabilities. This allows me to make more informed decisions regarding GreyStone's operations," Neal says. 
Billy Mayhew - District 5: Carroll, Douglas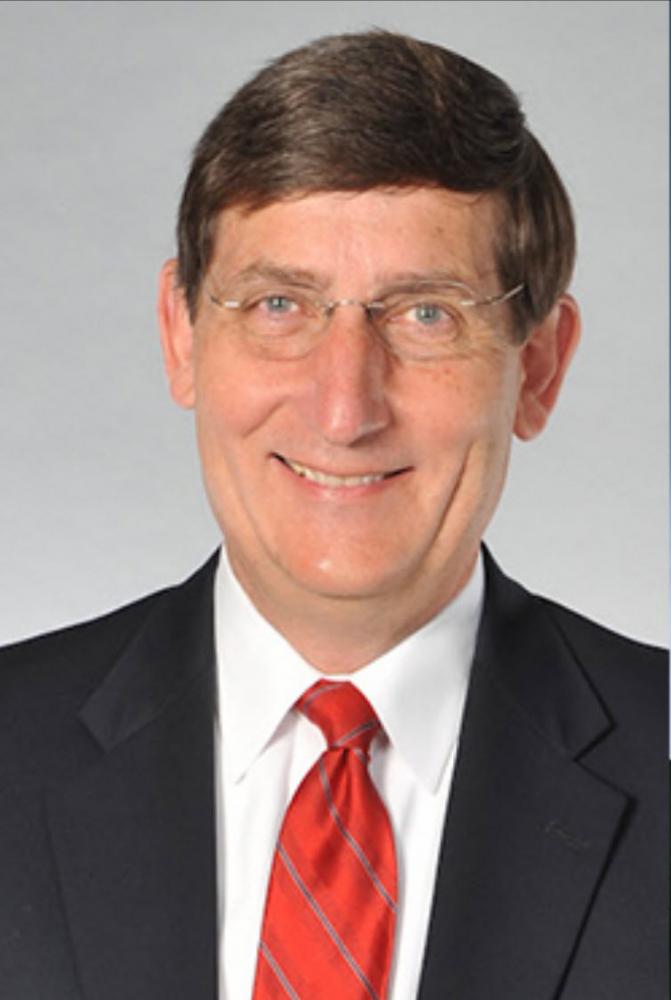 Billy F. Mayhew joined GreyStone as a member of the Board on Oct. 29, 2018. He was selected from members residing in the district who applied following the retirement of Board Member Jennifer DeNyse.
He is currently Market Executive Senior Vice President with ServisFirst Bank in Douglasville. He formerly worked for Douglas County Bank from 1980 until 2013, serving as bank President and CEO for 28 years. He is a graduate of University of West Georgia.
A community advocate, Billy was a founding Board member of the Douglas County Boys Club in 1982, now the Douglas County Boys & Girls Club, and was awarded the Boys & Girls Club Lifetime Achievement Award in December 2003. He has also supported his community by serving on other boards including the Douglas County Chamber of Commerce, the WellStar Regional Board, the Douglas County Regional Youth Shelter, Community Bankers of Georgia and PRC Medical of Douglas County. He is currently Chairman of the Hospital Authority of Douglas County. 
Billy and his family have been active members at Douglasville First United Methodist Church for over 45 years.
"It is a true honor to serve on the board of GreyStone Power with other members that have the same goal of keeping GreyStone a leader in the electric utility industry. I will never lose focus on the fact that we serve on the board to represent each member of the co-op by maintaining low rates and excellent service.  I have lived in Douglas County for 46 years and I'm proud to be a part of such a fine organization that was instrumental in building this community," he says.
Maribeth Wansley - District 6: Fulton, Fayette, Coweta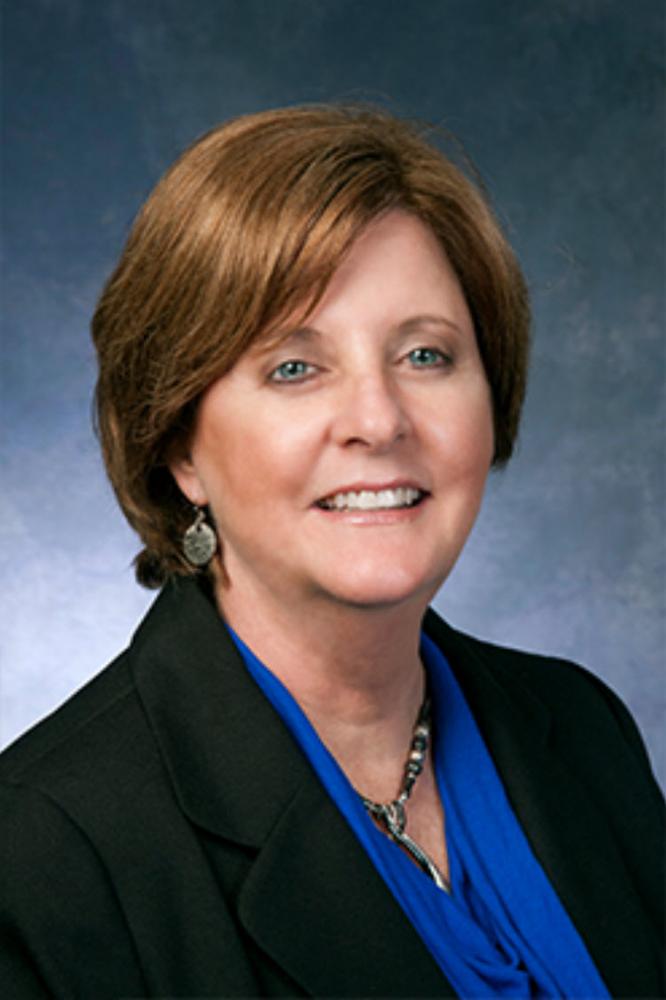 Maribeth Wansley has served on the Board of Directors since 2005 and formerly served as vice chair. A native of Atlanta who has lived in Palmetto since 1987, she is a graduate of the University of Georgia with a bachelor's degree in advertising. Maribeth worked as a broadcast producer in radio and television in the Atlanta area before switching to the environmental education/nonprofit industry from which she retired in 2012.
For five years, Maribeth has represented GreyStone Power on the Board of Directors of Georgia Electric Membership Corporation, the statewide trade association. The mission of GEMC is to provide leadership and unity to EMCs through advocacy, education and communications.
Through the National Rural Electric Cooperative Association (NRECA), she has earned her Credentialed Cooperative Director (CCD) certification and the Board Leadership Certificate (BLC).
Maribeth and her dog, Murphy, are training to become a nationally-certified therapy team. She and her husband, a retired high school teacher, have two sons (one deceased) and one grandson.
"For 15 years I have thoroughly enjoyed representing my district on the GreyStone Board of Directors. Your board works as a team to provide the most reliable service at the best rate. Working with such a group of professionals toward the common good of serving our members is very rewarding. The hard work of the employees and the board has led to successes such as the new headquarters opening later this year with no new debt and receiving the J.D. Power Award* for the highest customer satisfaction ranking among cooperatives," she said.
Milton Jones - District 7: Fulton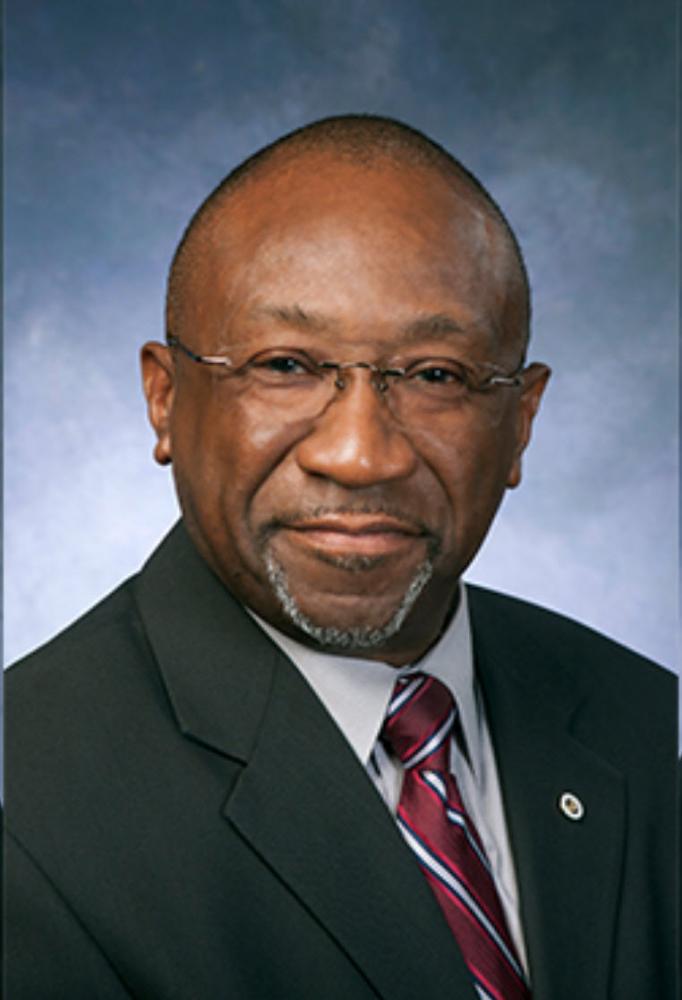 Milton Jones was first elected to the board in 2005 and formerly served as chair. Through the National Rural Electric Cooperative Association (NRECA), he has earned certifications for Credentialed Cooperative Director (CCD), Board Leadership Certificate (BLC) and the Director Gold Credential (GOLD), awarded to less than 25 percent of EMC directors nationally.
A senior systems engineer at IBM Corporation, Milton retired in 2001 after nearly 33 years in information technology and training assignments. After IBM, he completed several other IT and training engagements, including eight years with Greenway Health, a health care IT leader based in Carrollton.
A graduate of the Executive MBA Program at Georgia State University, Milton earned his Master of Business Administration degree in 1992. He subsequently taught for nine years as part-time instructor of management in GSU's Robinson College of Business.
"It continues to be an honor and privilege for me to serve our members, and I look forward to the opportunity to serve another term on the Board of Directors! I remain energized by the challenge of providing our members with reliable electric service at a reasonable cost—and not just reliable power, but also resilient and sustainable. As the factors affecting the grid and our power supply keep changing, my experience, knowledge and commitment help me to better serve our members. Working with my fellow directors and management, I look forward to another term of continued service," he says. 
Lucy Andres – District 9: Cobb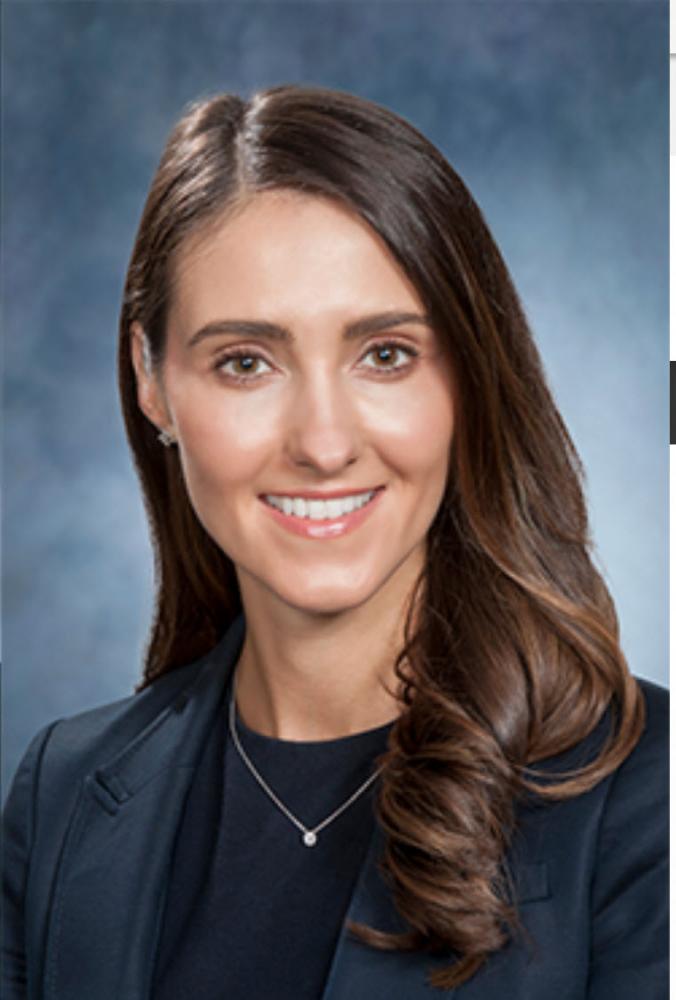 Lucy Andres is an associate attorney with Evert Weathersby Houff in Atlanta, where she assists in the management of both the national and local defense of clients involved in toxic tort and products liability litigation. She previously worked as an attorney/Civil Division law clerk for the United States Department of Justice, Office of the U.S. Attorney, in Macon, Georgia. She is a graduate of Mercer University's Walter F. George School of Law, receiving her Juris Doctor degree in May 2012. She received her bachelor's degree from the University at Albany, State University of New York. She serves as a board member of the Woodbridge Crossing Homeowners' Association in Smyrna, Georgia.
As an attorney, Lucy advocates strongly for manufacturers of electrical products and this experience gives her an appreciation for power supply and distribution.  As a Board Member, Lucy gains expertise on pertinent issues that are integral to GreyStone and its members such as low cost power and renewable energy.  She brings this professional and board expertise to GreyStone by supporting measures that provide safe, efficient, and cost effective electricity for all members.
Lucy is passionate about promoting positive community at the local level and was interested in becoming a Board Member to continue and encourage GreyStone's philanthropic efforts.
Lucy resides in Smyrna, Georgia with her husband Brad.
"As a board member, I will ensure that GreyStone's corporate vision and overall corporate strategy is maintained and improved. I will encourage GreyStone's board to explore marketing measures and philanthropic activities as well as establishing corporate responsibility initiatives. My experience as an attorney and in governance, risk management and compliance will be an asset as a member of the GreyStone Board of Directors," says Lucy.