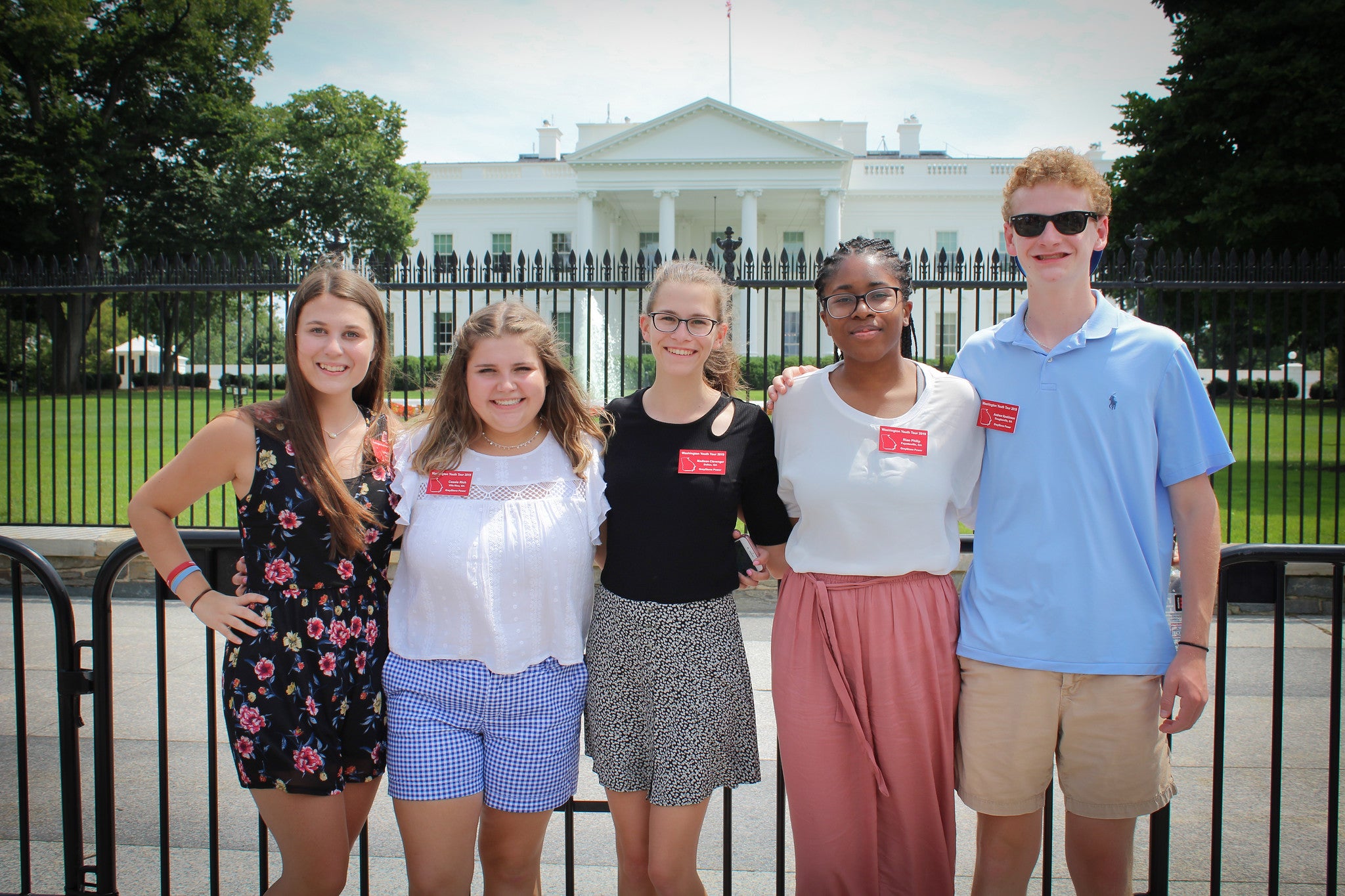 Once a year, high school students are selected by the electric cooperatives in Georgia and other states as delegates on the Washington Youth Tour. Nationally more than 1,500 students are chosen to participate. GreyStone is sponsoring three high school juniors from our coverage area to participate this year. 
How GreyStone selects participants
Candidates are student leaders chosen by counselors and teachers from participating high schools in the cooperative's eight-county service area, including Alexander High School, Chapel Hill High School, Douglas County High School, East Paulding High School, Harvester Christian Academy, Hiram High School, Landmark Christian School, Langston Hughes High School, Lithia Springs High School, New Manchester High School, North Paulding High School, Paulding County High School, Praise Academy, South Paulding High School and Westlake High School.
Each school may nominate up to seven juniors at least 16 years of age to compete for this once-in-a-lifetime opportunity. GreyStone representatives contact schools in mid-January, with winners selected in March. The program is also open to children of GreyStone members interested in the program who excel in academics and demonstrate leadership potential.
GreyStone candidates will be required to submit a short video explaining the importance of leadership in their generation to apply for the leadership opportunity. The three students with the best videos will win a spot on the Washington Youth Tour, June 17-23, 2022. 
Only juniors who are at least 16 years of age as of June 17, 2022, may participate. Students chosen by Washington Youth Tour counselors are leaders in good academic standing. Participating students must attend all program events.
If you would like to compete for a spot on the tour and your school is listed above, please let a counselor at your school know you are interested in the program. If your high school is not listed above but is still within GreyStone's coverage area (Douglas, Paulding, Fulton, Carroll, Cobb, Bartow, Coweta or Fayette County) please contact Anitra Ellison at 770.370.2059 to find out how you can get involved in this great program. To learn more about the GreyStone sponsored Youth Tour, visit www.youthtour.coop(link is external).